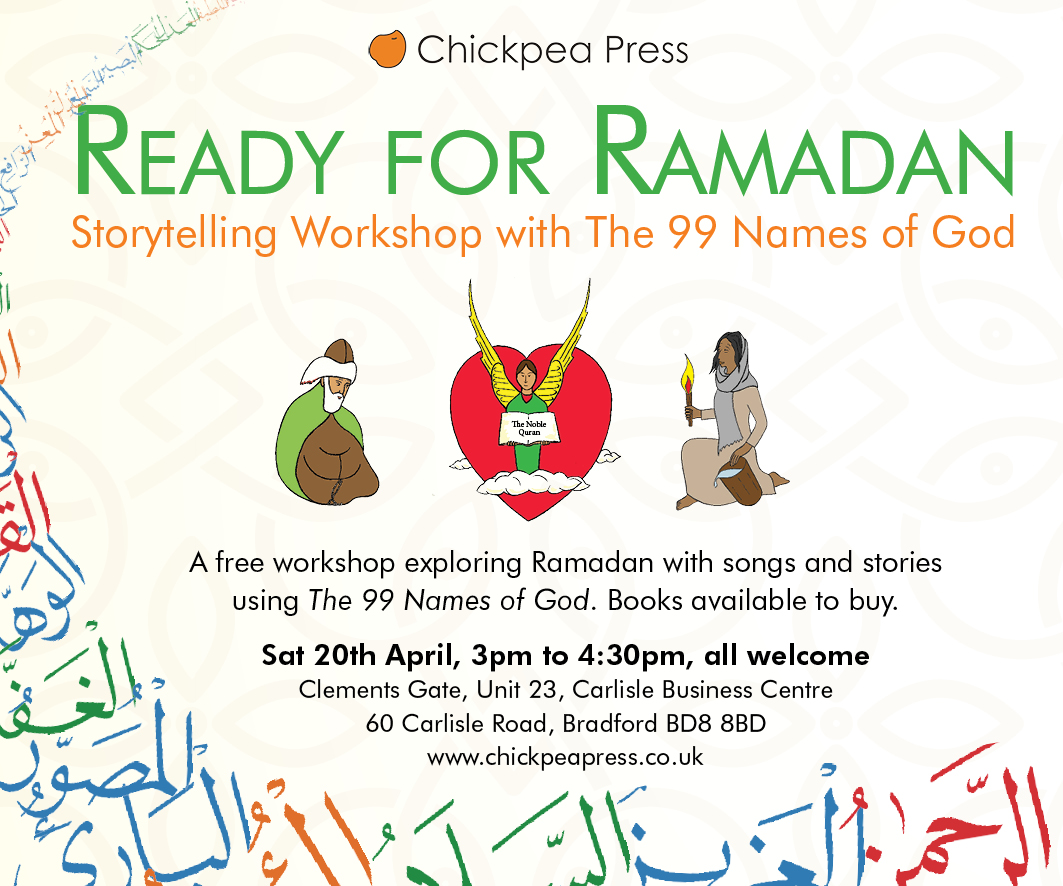 Huge thanks to Clements Gate for helping put together this very short notice storytelling workshop over Easter weekend!
Join us for this free workshop exploring Ramadan with songs and stories using The 99 Names of God. Books will be available to buy.
Sat 20th April, 3pm to 4:30pm, all welcome
Clements Gate, Unit 23, Carlisle Business Centre
60 Carlisle Road, Bradford BD8 8BD
Let us know if you are coming on Facebook!