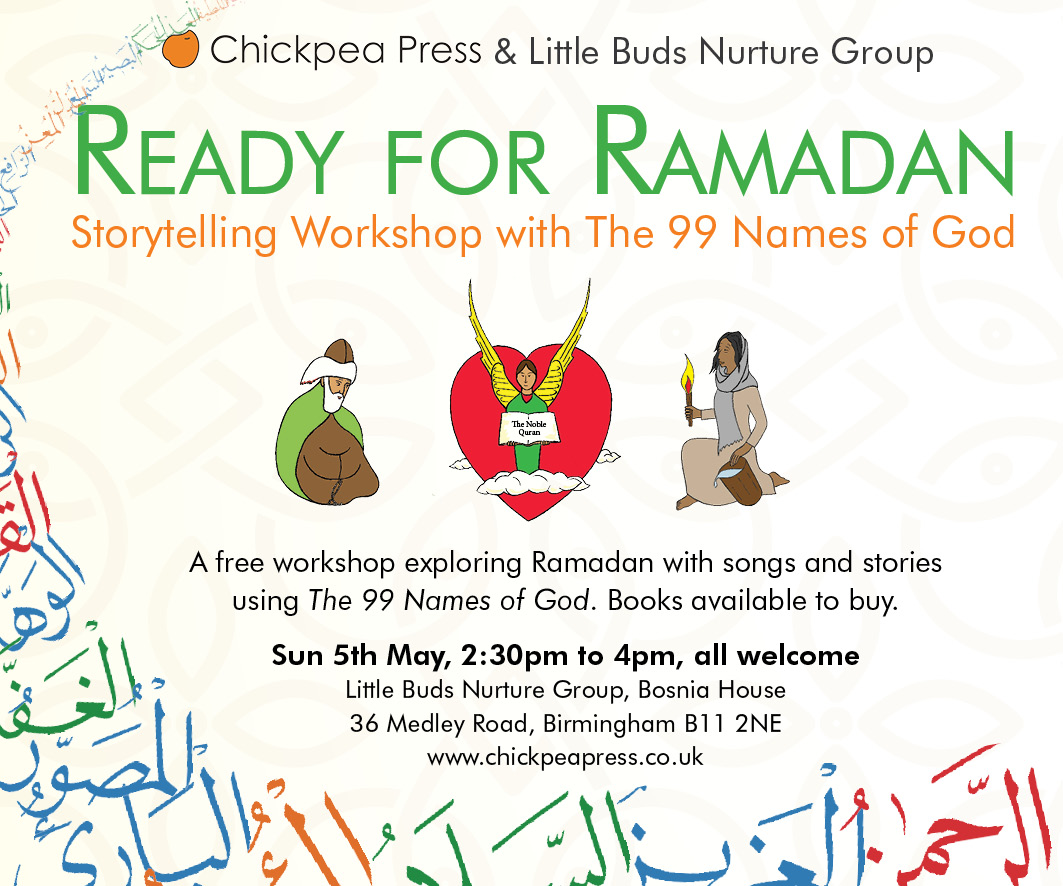 Many thanks to Little Buds Nurture Group for organising another "Ready for Ramadan" workshop in Birmingham!
Join us for this free workshop exploring Ramadan with songs and stories using The 99 Names of God. Books will be available to buy and you can get them personally signed by the author!
Sun 5th May, 2:30pm to 4pm, all welcome
Little Buds Nurture Group, Bosnia House
36 Medley Road, Birmingham B11 2NE
Let us know if you are coming on Facebook!