Chickpea Press invites you to celebrate the publication of Uroboros: The Circle of Time, a visionary science-fiction tale of hope, balance, and renewal.
Struggling to survive in a world ravaged by pollution, a teenage girl begins to experience visions of a solitary man living in a pristine paradise. Recognised as the Chosen One of her time, Eira embarks on a journey of self-discovery that will not only transform her, but the whole planet.
Speaking to the growing awareness of the Sacred Feminine and the ecological crisis of our times, Uroboros will inspire a new generation of spiritually awake women and men.
Author, Tania Henzell-Thomas, will share the Quranic inspiration behind her novel, and be available to sign copies.
Prints by illustrator, Cara Helminski Chadwick, will be available to buy on the night.
Thursday 14th March, 6:30pm
Meditatio Centre, St Marks Church, Myddelton Sq, London EC1R 1XX
Free entry.

Let us know you are coming on Facebook.
Cake supplied by Heron's Nest – Cakes Made With Love.
Please note that this venue is not wheel-chair accessible and there is a staircase to the first floor event room.
~~~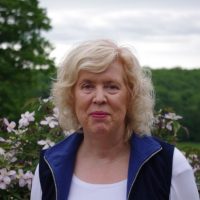 Tania Henzell-Thomas has always been an avid reader of fantasy and mythic literature, enjoying stories that uplift and inspire the reader. She especially values the genre of imaginative fantasy because it is a vividly concrete and accessible way of conveying deep spiritual truths. Writing on an archetypal level frees the reader from the everyday world and transports them to an expansive place beyond the mundane, where they can meet, personified, some of the underlying principles which guide and enrich our deepest selves. She is inspired by her Sufi faith and her love of the natural world. At a time when many are becoming disconnected from their environment, she seeks to evoke in her writing a sense of our profoundly deep bond with nature and, increasingly, with the worlds that lie waiting to be discovered beyond our own small planet. Tania lives in Glastonbury, England. Read how the Quran inspired the themes in Uroboros.