As we move from summer into autumn we thought it a good time to share another update of the 99 Names project.
Daniel is nearly forty Names down and is looking forward to working with the children who will be contributing to two of the Divine Names as part of their Indiegogo perk – watch out for updates on this through the website!
One of the most important illustrations done recently was that of Shams. Daniel gives his insights into his creative process below:
Shams has a special place in our hearts and it took a while for us to portray him in a way that we were happy with. I had a picture in my mind's eye of what he might look like: an old man (he was in his sixties when he met Mevlana), hawkish, and with piercing eyes. I tried him in a few different postures. I wanted to suggest power, so at first I had him plunging his right fist into his left hand, but I wasn't happy with that.

Then it occurred to me that both Shams and Mevlana were whirlers and it is said that Sultan Veled, Mevlana's son, was inspired to create the whirling ceremony from what he learned from Shams. And even though I am portraying all the Saints and Companions as sitting or kneeling (as if in an intimate teaching session), this didn't mean I couldn't have Shams with raised arms as if demonstrating the whirling posture. I hope it captures the sense of power I was looking for, and also adds to his hawkish appearance (as if his arms are wings).

As for the clothing, at first I tried having Shams in his famous three-winged hat, but somehow it didn't help capture the wild unconventionality I wanted for him. So I have him bare-headed with rather long, wild grey hair and beard instead. I wanted his clothing to be as plain and simple as possible – the charcoals and browns of a restless wanderer. I hope people feel we've captured a little of his spirit.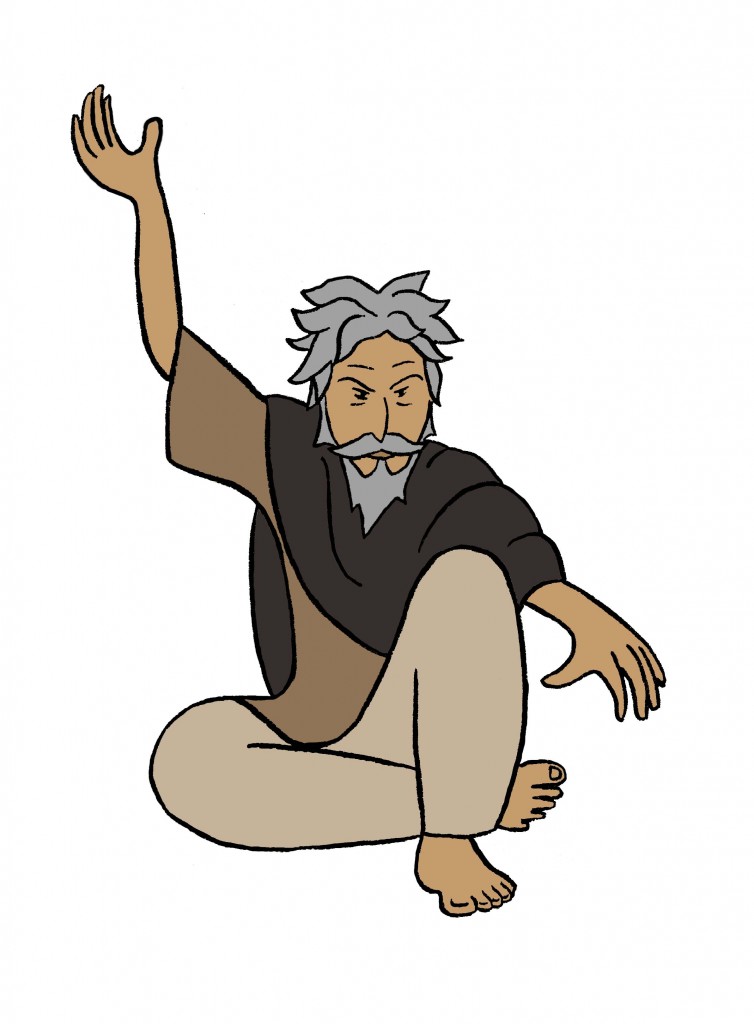 Wishing you a harvest of blessings this autumn.