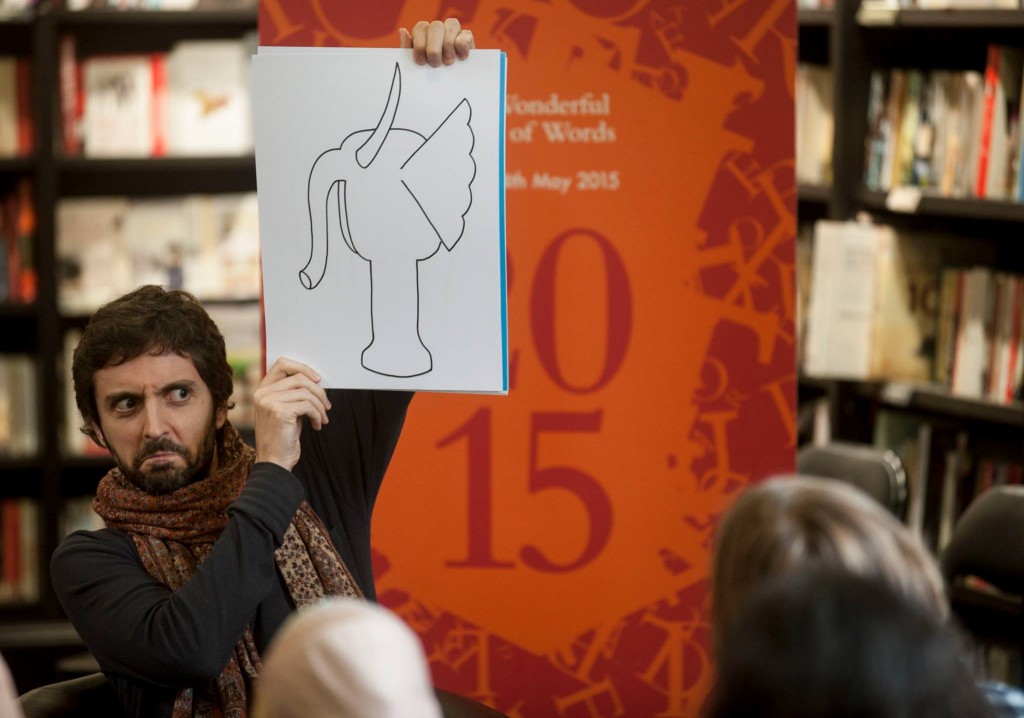 We're delighted to be presenting another storytelling session at the Bradford Literature Festival this year! With over 200 events featuring world renowned speakers, artists and authors, Bradford is the place to be from the 20th to the 29th of May! See details about our event below and others that we are proud to be supporting. Let us know if you are coming – don't forget to book your tickets and share with your family and friends!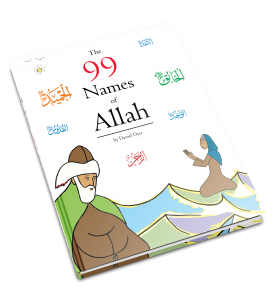 Chickpea Press: 99 Names of Allah Storytelling Session
Saturday 28th May 2016, 11:30 am – 12:30 pm
Waterstones, The Wool Exchange, Hustlergate, Bradford, BD1 1BL
Explore the 99 Names of Allah in an inspiring and creative way using stories, song and art that illuminate the compassion, peace and unity at the heart of Islam. This workshop offers children a wonderful way to explore their spirituality and the spiritual nature of the world around them, using quotes from Prophets, Saints and Sufi mystics such as Rumi and Rabia. Book your tickets.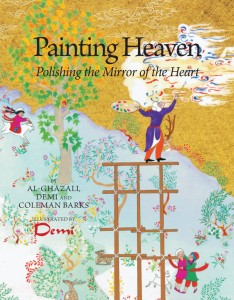 Polishing the Heart: Al Ghazali for Children
Saturday 28th May 2016, 10:00 am – 11:00 am
Waterstones, The Wool Exchange, Hustlergate, Bradford, BD1 1BL
As part of the UK launch of the the Ghazali Children's Project, which has been created to impart the beauty of this work to children, Bradford Literature Festival presents an exclusive storytelling session with Aisha Grey Henry, head of publishing house Fons Vitae and creator of the project. The session will teach children how to preserve the purity of their heart through storytelling and guided reflection. Book your tickets.
Modern Day Mystics
Saturday 28th May 2016, 3:00 pm – 4:30 pm
Bradford College – ATC, Great Horton Road, Bradford, BD7 1AY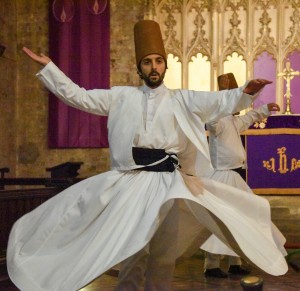 Poetry by Rumi, Attar and Hafez continues to inspire contemporary artists and writers in all languages and across borders. Nodding to this powerful force of inspiration, this very special afternoon features modern poetry from Medina Tenour, John Siddique and Paul Abdul Wadud Sutherland, whose own mystical writing chimes within the tradition of the Sufi poets. There will also be a performance from poet and playwright Avaes Mohammed, presenting original English-language poetry in response to works by poets such as Bulleh Shah and Amir Khusro, set to live musical accompaniment from sound artist Jaydev Mistry. The afternoon culminates with a devotional performance by Rumi's Circle which includes whirling dervishes and recitation of Rumi's poetry. Book your tickets.
Rumi's Circle Whirling Workshop
Sunday 29th May 2016, 4:00 pm – 5:30 pm
Bradford College – ATC, Great Horton Road, Bradford, BD7 1AY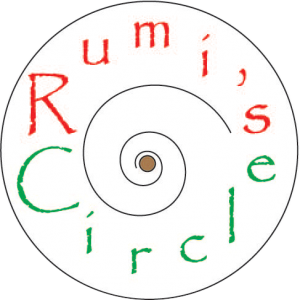 Sufi whirling (or turning) is a form of moving meditation in which spiritual symbolism runs deep. As the dervishes turn, their bodies echoing the motion of the planets, they are emptying themselves in order to receive and channel divine grace.
Even if this is your first encounter with Sufism or whirling, you're invited, with love, to join Rumi's Circle to explore the origins and symbolism of this sacred tradition. This practical workshop is accessible to all, offering a chance to witness a demonstration by dervishes from the Mevlevi Order founded by Rumi and to learn the basics of the whirling technique. Book your tickets.
See the full programme on the Bradford Literature Festival website and plan your visit!