We are inviting friends of Chickpea to share their reflections on a chosen Name.
Al-Wadud, God is Love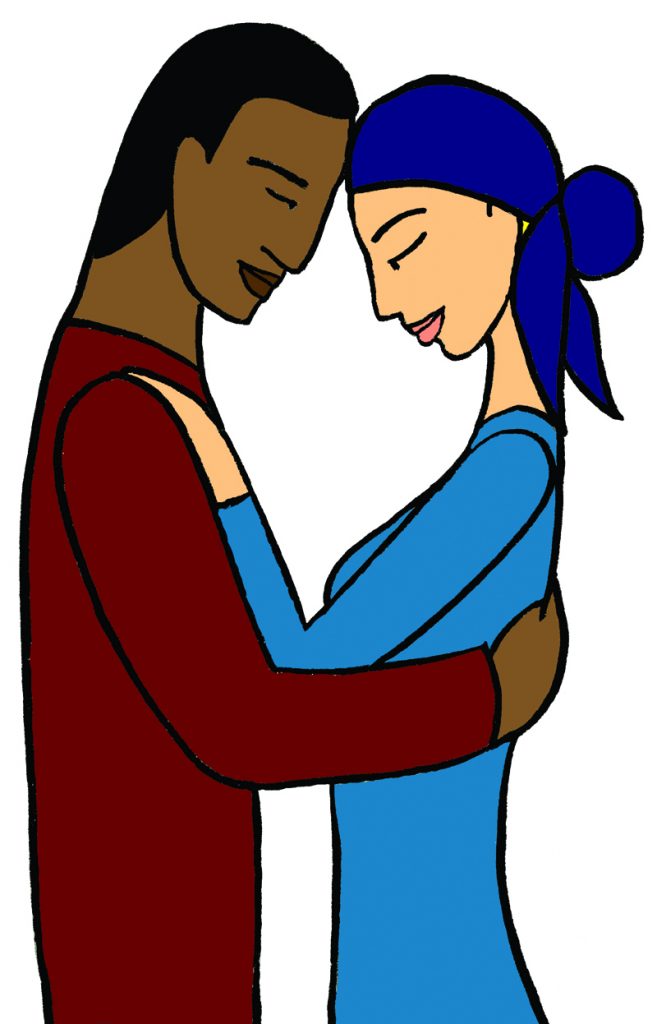 I chose al-Wadud not only because it is close to my heart but for its important message about Islam. Yes, Islam is indeed a religion of love, though it is usually Christianity which has that reputation. Listen out for Muslims talking about the love of God.
In my recent experience love has featured strongly in my religious journey, much of that has been reflections on love in Islam. It is no surprise at all that it is Love, al-Wadud Herself, which binds together a group of friends around the husband and wife team who have produced The 99 Names of God.
Sitting in church this week, waiting for the service to begin, I started to think of what I would write for this blog. Out of my inter-spiritual travelling came a re-imagining of the shahadah – 'There is no love but God's love, and Muhammad is the Messenger of God's Love.' The idea of love should rightly take us back to God, who brought all things into being through Her love. It is the Bible which tells us 'God is love' (1 John 4.8), but the Qur'an/Islam has the same message, as it must, since it also comes from God.
Sadly, in the West and in the churches, this is often what we are not told, and it's time we were. That's why I love this book, why it moves my heart when I read it. Theology can get in the way, but God's love overcomes everything, gently and peacefully. This is what we sing in church, but we never knew that Muslims were also sharing in this in the masjid or dhikr groups.
Al-Wadud, as well as being at the heart of all religions of God's love, is the heart and the inspiration for this book, and why it is so lovely – another word I am using more often.
Ask yourself – how much love does God have and how warm is it? These questions are answered many times over in The 99 Names. I hope that as people, young and old, read this book their hearts will be warmed, like John Wesley in my own tradition. This is the book that we have been waiting for, to show us the real heart-changing Islam.
~ Julian Bond, Freelance Interfaith Activist & Chickpea Ambassador