Join us for a free storytelling workshop exploring Laylatul Qadr and Eid with songs and stories using The 99 Names of God. Books will be available to buy and you can get them personally signed by the author!
Burton Upon Trent,
East Staffordshire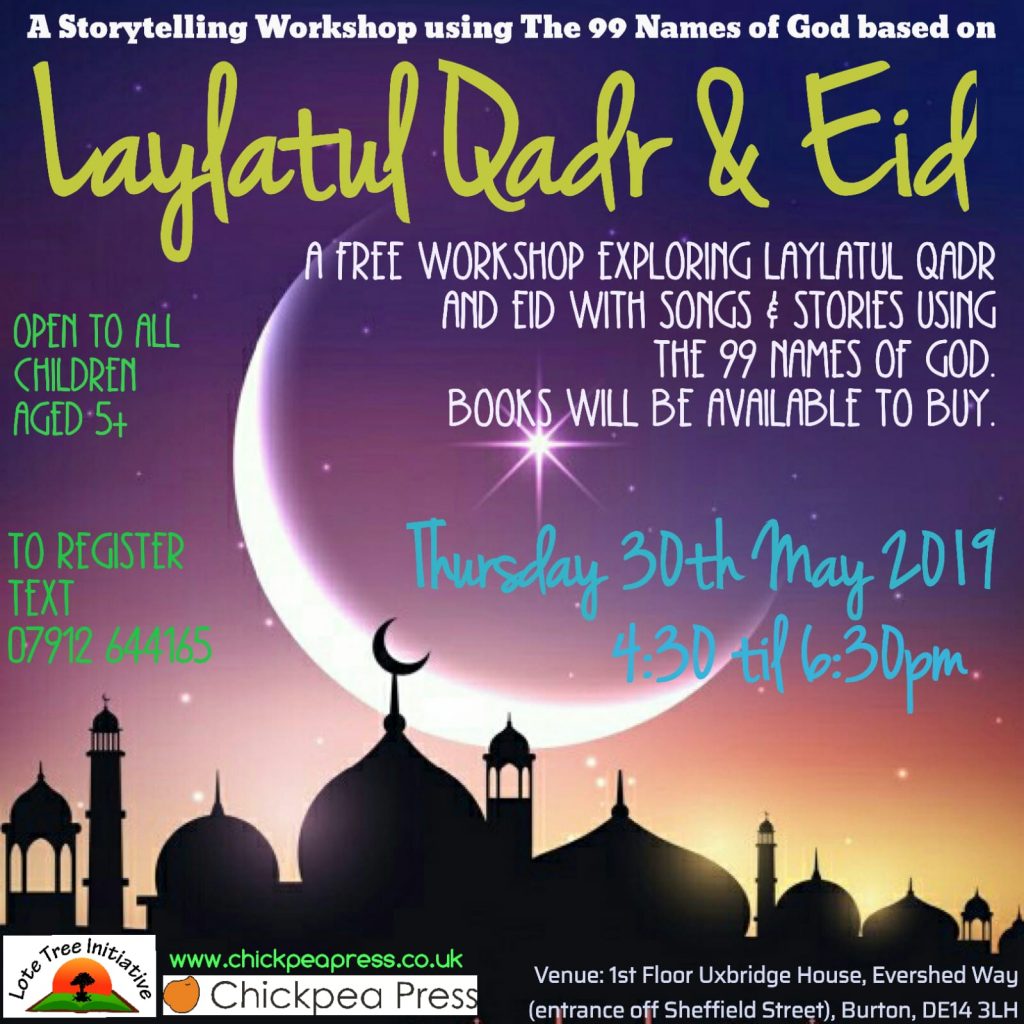 To register text: 07912 644165
Thu 30th May, 4:30pm to 6:30pm, all welcome
Lote Tree Initiative, 1st Floor Uxbridge House (entrance off Sheffield Street), Evershed Way, Burton DE14 3LH
Nelson, Lancashire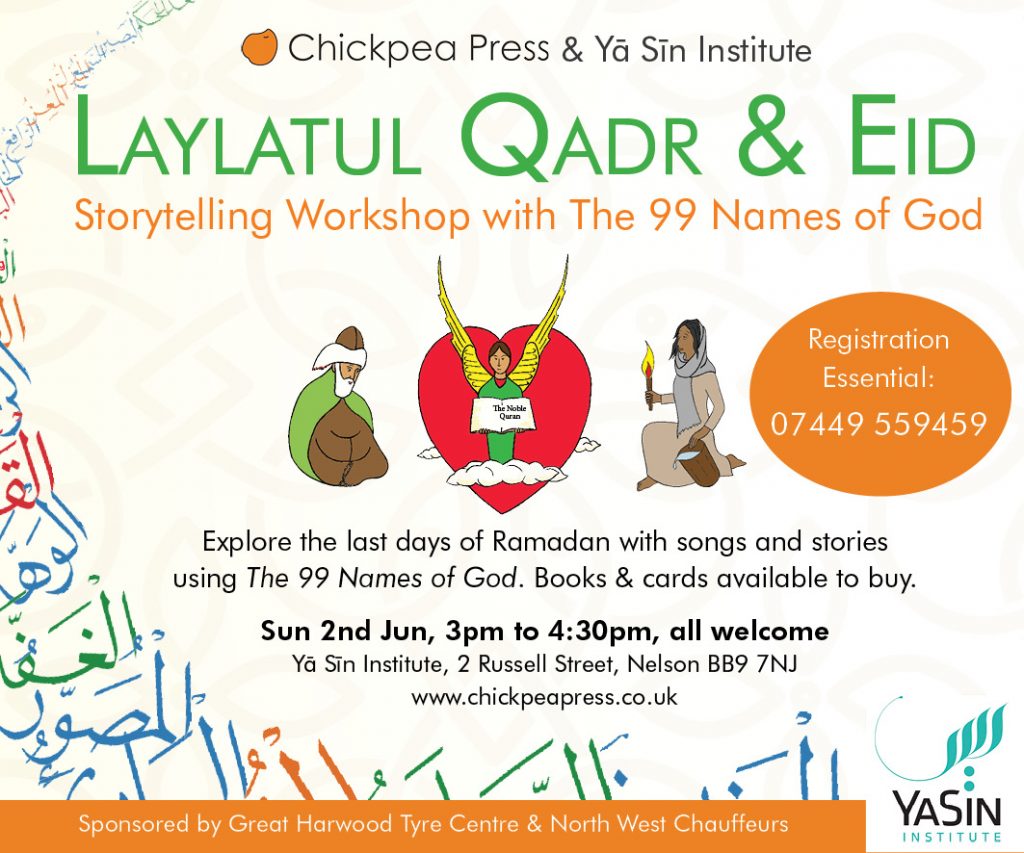 To register text: 07449 559459
Sun 2nd Jun, 3pm to 4:30pm, all welcome
Yā Sīn Institute, 2 Russell Street, Nelson BB9 7NJ
Let us know you are coming on Facebook.