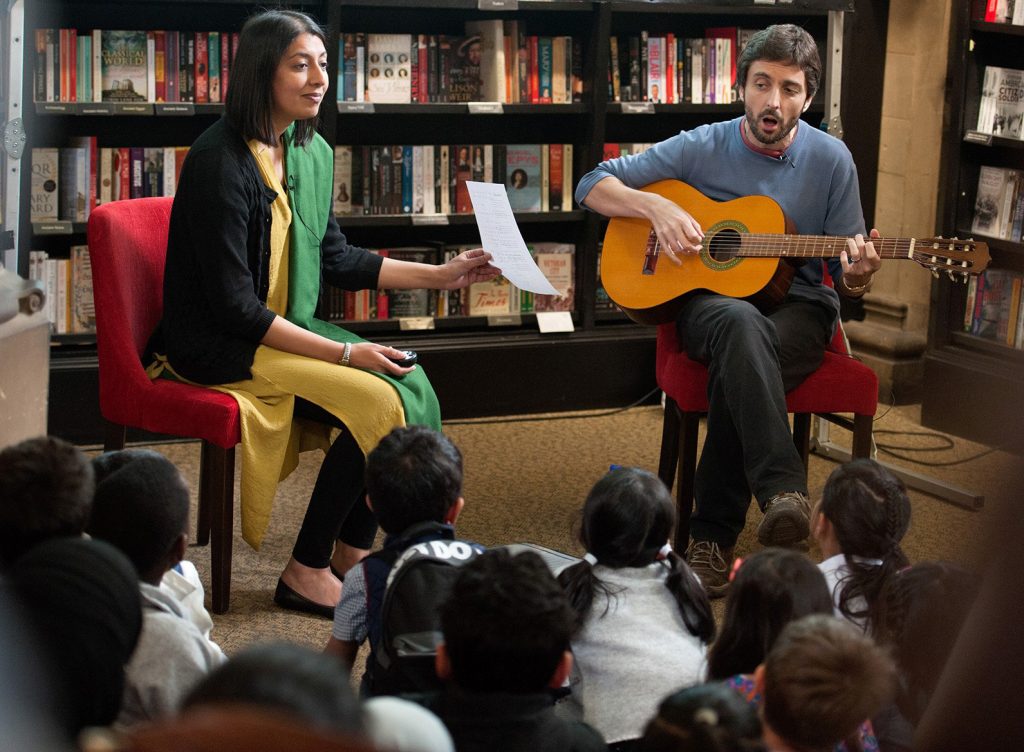 Using the recently published book, The 99 Names of God, author and illustrator, Daniel Thomas Dyer, will explore some of the Names using song, stories and interactive reflections. Daniel will also be signing copies of his book after the workshop.
Sun 7 May 2017, 12:30pm
Waterstones Bradford, The Wool Exchange, Hustlergate, Bradford BD1 1BL
All ages welcome!
We have limited capacity for this workshop so please book your tickets. If you are unable to make it please cancel your place through Eventbrite or let us know via direct message so we can offer the place to someone else.